Articles / Messages / Activations
Messages from Sacred Sites, Activations, Mayan Cosmology and Wisdom from Elders.
Spiritual Pilgrimages & Events
Offering life changing, intimate, heart centered Sacred Site Pilgrimages since 1995.
Sacred Site Essences
Powerful essences made in Earth's sacred sites that act like a Homeopathic inoculation of amazing places of Peace and Heart.
Egyptian Essential Oils
Pure and Powerful Egyptian Oils to assist with your Physical and Spiritual Chakras.
Star Elder Sessions
Aluna Joy offers sessions with assistance from her guides, to help you be free and clear from past programming and blocks that keep you from your divine purpose.
Aluna's Book Shelf
Aluna's favorite books and what she keeps on her book shelf.
Newsletter
You will receive the latest messages and articles, special offers on our products, and be the first to hear about our Pilgrimages and Events.
Aluna's Public Facebook Page
More frequent energy reports than our Newsletter provides with insights from our many readers.
ASSG - Ascension Symptoms Support Group
A Support Group on FaceBook with real conversations and insights from thousands of those feeling just like you. Read about how they are dealing with the challenges of these crazy times, and post what you are feeling today as well. You are not going crazy - you are waking up!
Our YouTube Channel

If you are feeling appreciation for our work, please consider sending us a heart donation. It sure helps these days.
Support us with a Heart Donation Here

If you shop on AMAZON . . . I am an Amazon Associate, so I earn a small percentage from qualifying purchases when you use our special link found here. It is a way to help pay for my private server that send these newsletters to you. Amazon also offers a huge platform for small business and are working to go carbon neutral. Yes it is a huge monster of a company. But it does support uncountable small business and help those of us who live in small remote towns who don't have shop to by even basic supplies. I can greatly reduce my fossil fuel use. So if you shop on Amazon use my link. It helps we a wee bit!
Go shop here!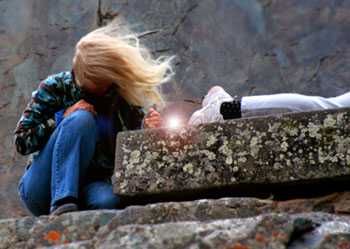 The person who travels to a sacred site is not the same person when they return home. They have been awakened to a greater respect for the planet, accelerating a beautiful unity and harmony between all living people, cultures, and religions. The ancient one who created these sites help us remember that this is the most important truth there is.
- Aluna Joy Yaxkin